Successful Scholarship Application Documents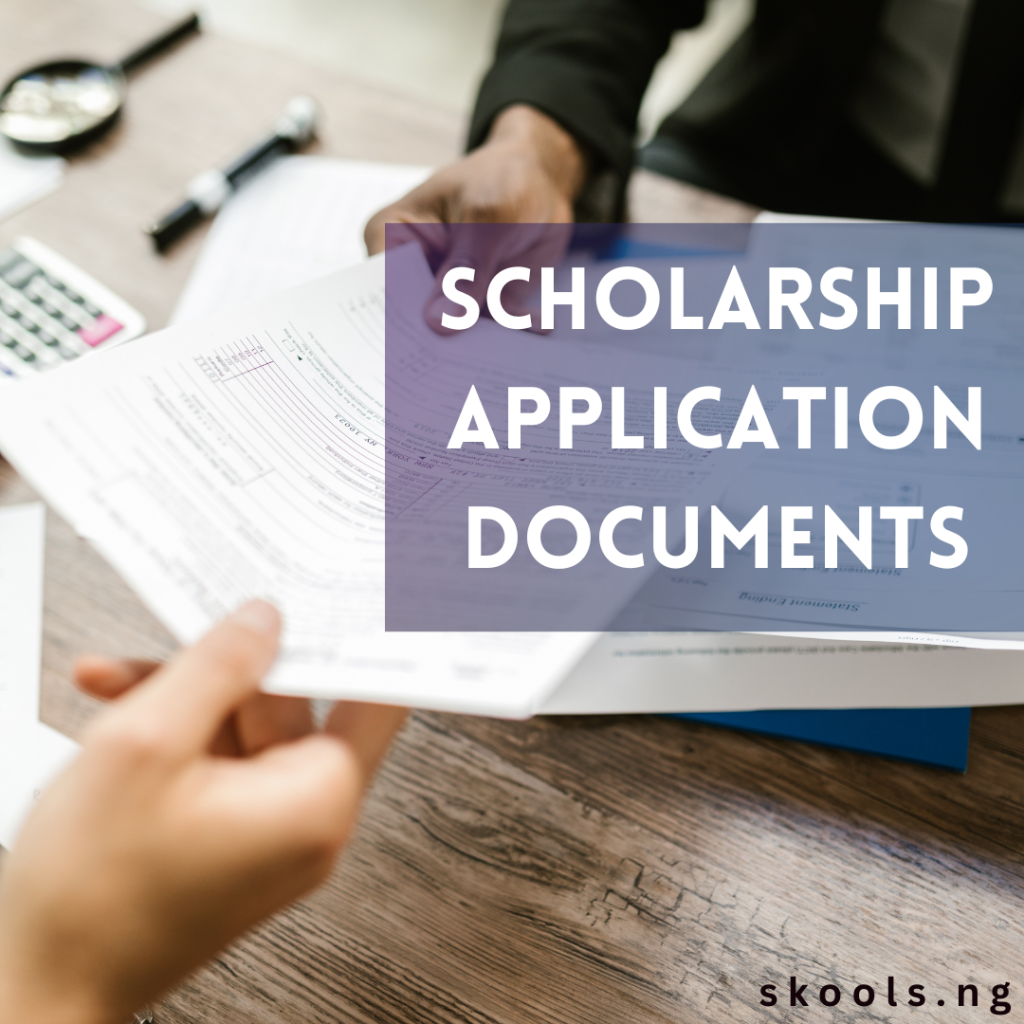 Scholarship Application Documents – You should approach applying for a scholarship to a college or university with the same care and seriousness as applying for a degree program. You should either be ready for a scholarship opportunity in advance or realistic about your prospects of receiving one because, as you are already aware, scholarships are only awarded to students who have excelled academically.
One of the most crucial things to remember is to gather more information from an advisor at the university you intend to go to (or have already applied to) before submitting an application for a scholarship, even if you are very certain you will be accepted.
You will need to provide some of the same paperwork that the university requires when you apply for a Bachelor's or Master's degree as part of the scholarship application process.
Scholarship Application Documents
Scholarship application process is quite detailed and delicate. During the application process, quite a number of documents will be required for identification and other purposes. A list of the required scholarship application documents are listed below, however, this list may not be exhaustive as various scholarship providers may need additional documents;
Completely Filled Scholarship Application Form
Valid Means of Identification
A copy of your passport of ID will be preferable. Only a copy of the passport's main page, which contains your portrait and personal information, is required, and it must be valid for at least six months after your departure.
 Statement of purpose/Letter of motivation
You should only use one page, or about 400 words, to explain why you applied to the particular degree program (scholarship) and how it connects to your future academic and professional aspirations. It's crucial to be truthful and avoid exaggeration in this motivational remark or letter. Additionally, you should briefly describe your strengths and how they relate to the degree you choose.
CV (Curriculum Vitae)/Resume
Even if you don't currently have any professional experience, you can still include all of your academic accomplishments, interests, hobbies, and social skills in your scholarship application. Be sure to list all of the languages you are fluent in (including any certificates you may have), but be honest about how well you speak each one. You should also list your computer skills, volunteer experience, and any other courses you've taken, including short ones, especially if they relate to the subject of your study.
---
Also Read:
---
Transcripts/Diplomas
If you're applying for a Bachelor's degree or Bachelor's diploma and even if you're applying for a graduate Master course, you'll need to provide a transcript from the most recent institution you graduated from or are currently enrolled in. The transcript of records is a paper that has been photocopied that lists all of your courses, together with the credits and grades you earned for each one.
This document needs to bear your faculty's or your school's official seal and signature.
You should have finished your first two semesters of study before applying for an Erasmus scholarship. proof of your ability to speak English (or other language – the one that is used as medium of instruction for the study programme you chose);
French: DELF or DALF
German: DSH, TestDaF, OSD, telc
Spanish: DELE
Recommendation Letter
Just a letter of recommendation is enough, however, you may be asked to provide two letters of recommendation. The letter(s) of recommendation should only come from one of your teachers/lecturers or employer/person that supervised your work (volunteering work counts as well). This letter gives the scholarship provider more information about your qualities, skills, intellectual capacity and it can also reflect your desire or motivation for the degree course and/or university you chose.
Standardized Test Scores
When deciding which applicants to award the scholarship to, the university may take into account applicants' SAT, ACT, GRE, GPA, and other test scores. High test scores are typically the ones that matter most, but the scholarship offer is evaluated holistically after taking all pertinent documents into account.
Other Requirements
Aside the aforementioned documents, some supporting documents like the ones listed below may be required;
Essay
Portfolio
Parents' financial information, including tax returns
A medical report/ heath evaluation form
General Scholarship Tips
Research the types of scholarships available.
Be Sure to meet the eligibility requirements.
Start your application early.
Gather all the necessary documents.
Follow Up