Visa Application Requirements | See Details Here
Visa Application Requirements | See Details Here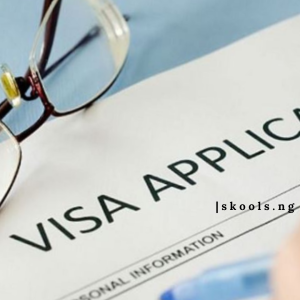 When it comes to Visa application requirements, there is no one-size-fit-all practice. Depending on the country you are applying for and the type of visa you want to apply for, some visa requirements change. It is usually advisable for visa applicants to take their time and thoroughly research the requirements for their visa application at the embassy of your destination country in your home country.
However, there are standard prerequisites for applying for a visa, as there are in many nations. Some of these needs are listed below:
Application form: This happens to be one of the key requirements when applying for a visa anywhere around the world. You will be required to fill out an application form. The visa application form basically requires your basic personal information and also information regarding your purpose of travel.
Valid Passport: In Europe, the passport usually valid three months beyond traveler's planned return date to his or her home country.
Accommodation Proof: The accommodation proof is simply where you plan to stay during your visit or travel period. If you plan on staying in a hotel, you will be required to show hotel accommodation. If you are staying with a friend or relative, you'll have to submit a letter signed by them where they prove they have enough room for you.
Visa Application Fees: Different countries have fees you must pay in order for your travel visa-application to be processed.
Two identical photos: This is in accordance to the ISCO standards and the photos MUST NOT be older than 6 months.
Medical Travel Insurance: This covers your entire period of stay in your destination country or location.
Means of Survival: This is simply a document that proves you can financially maintain yourself during your stay in your destination country – this is usually gotten from your local financial institution e.g bank.
Flight Schedule: A detailed flight plan to and from the destination country you want to get a visa to go to.
Usually, you will have to schedule an interview through the website of the consulate or embassy of your destination country in your home country prior to your travel. On the day of the interview, you should bring the required documents with you, in the format and the number of copies as required. Certain countries also apply medical screening to the applicants.