Role of Scholarships in Promoting Diversity & Access to Education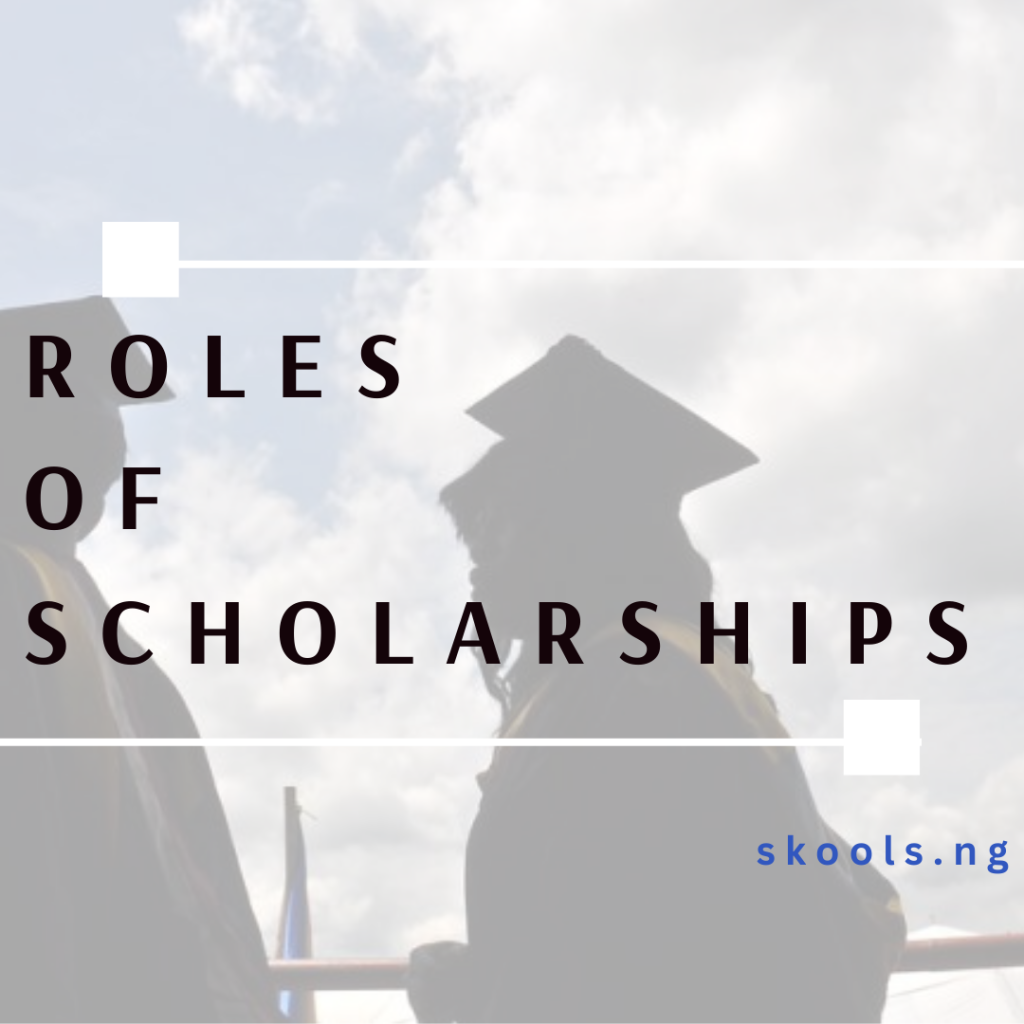 Role of Scholarships – Although access to high-quality education is still a problem for many people, it is a strong instrument for both personal and professional development. This is especially true for people who come from underprivileged backgrounds and might not have the financial means to go to college. In this blog article, we'll examine how scholarships can help students from all socioeconomic backgrounds by fostering diversity and educational access.
Benefits of Scholarships
Let's focus on the advantages of scholarships first. Individual students and society as a whole can both gain greatly from scholarships. Some of the benefits include;
Scholarships can ease financial pressure for particular students and support their objectives for higher education and a job.
Scholarships can as well help students stay in school and graduate on time by offering financial aid, which can significantly affect their future success.
Scholarships can benefit society by promoting diversity and educational access, which will result in a workforce that is more educated and more productive.
They can promote a more inclusive and diverse society where everyone has the chance to realize their full potential by giving all students the same opportunities.
Role of Scholarships
Access to Education
Many students, particularly those from low-income households, may find the cost of higher education to be a significant obstacle. Scholarships offer the funding required to pay for tuition, living expenses, and other expenditures related to pursuing a higher education. Due to not having to worry about how they would pay for their education, students can concentrate on their studies.
Scholarships can also aid in lowering student loan debt, which can significantly affect students' capacity to maintain their financial security in the future. This is especially crucial for people who are currently struggling financially and may soon stop attending college. Scholarships can ensure that all students, regardless of financial circumstances, have access to high-quality education by easing the financial burden of higher education.
Educational Diversity
For the purpose of developing a welcoming and culturally diverse learning environment, higher education must be diverse. By making education affordable for students from underrepresented communities who might not otherwise be able to, scholarships play a critical part in fostering diversity. Scholarships enable students from many backgrounds to achieve their academic and professional goals by offering financial assistance, enhancing the educational experience for all students.
Scholarships can give students access to a network of peers and mentors who have similar experiences and objectives, in addition to encouraging diversity. This can have a big impact on kids' academic and personal achievement by making them feel connected and supported.
Helps Reduce Debts
The expense of receiving a good education is high. As a result, a lot of parents and students are turning to loans to pay for their children's education. Some of these loans have high interest rates that can be challenging to pay back in the future. Therefore, finding a different means to pay for a university education can have a huge impact on both parents and students. Since the scholarship money is not required to be repaid, both parents and kids can avoid accruing extra debt. A learner who has less debt is more productive in class because they are less stressed and under pressure to come up with money to pay off their debts.
Specific Groups Based Scholarships
Scholarships can be designed to help particular student groups in addition to encouraging diversity and educational accessibility. For instance, scholarships for women, people of color, veterans, and people with disabilities can aid in addressing the unique difficulties these groups confront. These scholarships can help level the playing field and offer equal chances for all students by giving focused financial support.
Scholarships for women can promote their educational and professional development while also assisting in closing the gender pay gap. Scholarships can decrease the success gap for minorities and give individuals from different backgrounds the chance to pursue higher education. Scholarships can support veterans' educational and professional ambitions while easing the transition from active duty to civilian life. Scholarships can also help people with impairments get past obstacles to higher education and support their academic and career aspirations.
---
Also Read:
---
How to Find Scholarships
For students from various origins and with various career ambitions, there are countless scholarships available. Government entities offer certain scholarships, while for-profit businesses, colleges and institutions, and non-profit groups offer others.
Students might start by looking for scholarships online that are related to their educational background and job objectives. To see whether there are any, head over to the scholarship page or search for available scholarships using the search filters on skools.ng
Conclusion
Finally, scholarships are a potent tool for advancing diversity and facilitating access to education. Scholarships can encourage the development of a more diverse and inclusive educational environment by removing financial obstacles and aiding underrepresented communities. Scholarships can also assist students in reaching their academic and professional goals and help them pay off their debt from student loans.