How to Apply For 2023 Chevening Scholarship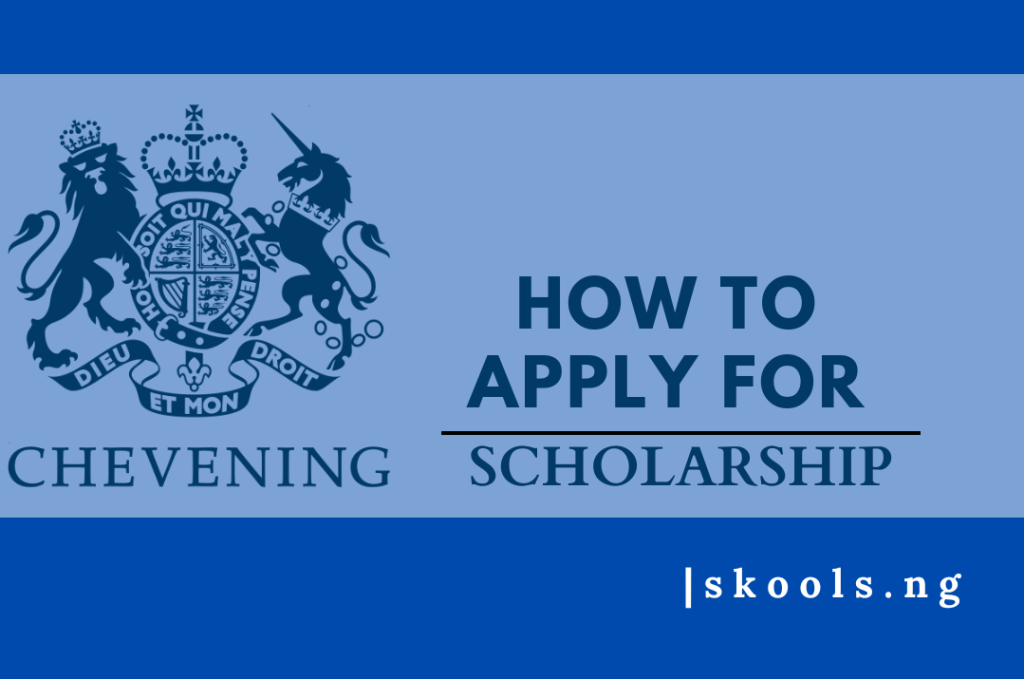 2023 Chevening Scholarship – Chevening is one of the most prestigious scholarships in the UK, offering financial support to outstanding individuals from all over the world. The scholarship covers tuition fees, living expenses, and other related costs. Chevening is the UK government's international scholarships programme. Funded by the Foreign, Commonwealth and Development Office and partner organisations, the scholarship is offered for studies in the UK for one year on a fully funded master's degree course.
Chevening Scholarship Application Timeline
The selection process of qualified Scholars for the Chevening Scholarship takes a minimum of eight months from the submission deadline to the time when candidates are conditionally chosen for a grant. Here is a summary of the application and selection procedures so you will always be aware of what is happening.
The Chevening Scholarship Package
Since Chevening Scholarships are fully supported, the following is included in your award:
Travel costs to and from the UK
University tuition fees

Arrival allowance

Homeward departure allowance

Monthly stipend
Cost of one visa application
Travel grant to attend Chevening events in the UK
ALSO READ:
Chevening Scholarship Eligibility
To be eligible for a Chevening Scholarship you must:
Be a citizen of a Chevening-eligible country or territory.
Be willing to return to your country of citizenship for a minimum of two years after your award has ended.
Have completed all components of an undergraduate degree that will enable you to gain entry onto a postgraduate programme at a UK university by the time you submit your application. This is typically equivalent to an upper second-class 2:1 honours degree in the UK but may be different depending on your course and university choice.
Have at least two years (equivalent to 2,800 hours) of work experience.
Apply to three different eligible UK university courses and have received an unconditional offer from one of these choices by a stipulated date.
You are not eligible for a Chevening Scholarship if you:
Hold British or dual British citizenship (unless you are a citizen of a British Overseas Territory or hold BN(O) and are applying from Hong Kong).
Hold refugee status in a non-Chevening eligible country. Applicants who are citizens of a Chevening-eligible country and who hold refugee status in a Chevening-eligible country are eligible for a scholarship.
Are an employee, a former employee, or relative* of an employee of Her Majesty's Government, or have been within the last two years from the opening of Chevening applications  (including the Foreign, Commonwealth and Development Office, all British Embassies/High Commissions, the Home Office, the Ministry of Defence, the Department for Business, Energy and Industrial Strategy, the Department for International Trade and the UKVI), the British Council, a sponsoring UK university, or a staff member of the Association of Commonwealth Universities.
Employees, former employees, or relatives* of an employee of Chevening Partner organisations are eligible to apply, but if the employment took place within the last two years, you cannot receive a Chevening Partner Award from the organisation from which you work, previously worked, or are affiliated with through relatives.
Have previously studied in the UK with funding from a UK Government-funded scholarship.
Having a master's degree does not prevent you from applying for a Chevening Award to study for a second master's degree in the UK, as long as you can clearly explain why it will help you fulfil your career plan to influence positive change in your home country.
Chevening Scholarship 
Course Options
As always, the 2023 Chevening Scholarship board allows students to select three different master's courses. These can be three different courses at the same institution or three similar courses at up to three different universities.
This implies that if for any reason you are not given a place on your initial course option, you will have backup plans. Additionally, it gives the assessors a stronger idea of your professional objectives, and they may recommend your second or third course choice as a Chevening Award candidate.
Do endeavor to make a careful selection when picking the preferred course options. This is because after submitting your application, you won't be allowed to change your course preferences except you are given permission to do so during the interview process. For each of your chosen courses, you must submit a separate application through the institution. To guarantee a spot, apply as soon as you can. You must get an unconditional offer for one of your desired courses before the deadline listed in our application timeline for your application year in order to be considered for a scholarship.
To maximize your chances of getting accepted into one of these universities, it is advisable to choose three courses that are similar at three separate colleges.
Chevening Scholarship Eligible courses
In order to be eligible, the courses you choose must be full-time, and:
Start in the autumn term (usually September/October)
Taught master's (i.e. not research-focused MRes programmes)
Lead to a master's degree qualification
Based in the UK
Course duration should b between 9-12 months
Courses cannot be:
Part-time
Distance learning
PhD or DPhil
Taught with more than one month of study outside the UK
The Chevening course finder can be used to browse eligible master's degrees at universities across the UK.
Applications for 2023/2024 Chevening Scholarships are now closed. Applications for 2024/25 scholarships will open in August 2023